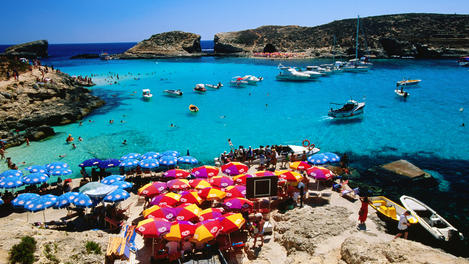 I am really thrilled to be writing this post mostly because I am going to write about a country where I lived for 6 years. I am thinking here about Malta, one of the best places I have ever lived, and I have lived in many places before. I lived in Qawra for 4 years and then I moved to Bugibba to a higher standard flat for another 2 years.
What can I say about the quality of life in Malta? Well, I can say many things about it. First of all, I enjoyed living there mostly because I lived so close to the beach and I am a huge water sports enthusiast. Secondly, the quality of buildings in Malta is high. My first flat in Qawra wasn't perhaps the highest quality, which was reflected in the price that was rather low, even as for Malta. After living in that place of 4 years, I moved to a nicer place in Bugibba that had an air-conditioner installed. Summers weren't such a pain anymore and I started enjoying my life to the fullest especially after moving there.
There are tons of quality properties in Qawra and Bugibba, but also in many other parts of Malta. Many of them have amazing views on the sea and are conveniently located close to all types of amenities. I was lucky to live close to a place called Bugibba Square, which was great for me as there was always something going on there, especially during evenings and summer months.
I would go back to Malta if I could. Were it to happen, I would opt for a more luxury condo instead of renting something that is lower quality. I am sure that Ivan Azzopardi would help me with that. I am always interested in living in a condo and Malta has lots of them to offer.